Macao Public Library of the Cultural Affairs Bureau equipped with an induction loop kit system for hearing impaired readers
In response to the policy direction of the "Ten-Year Plan for Rehabilitation Services of the Macao Special Administrative Region from 2016 to 2025" and in order to accommodate various reading needs of the public by continuously improving the accessibility of library environment and facilities, the Department of Public Library Management of the Cultural Affairs Bureau introduced an induction loop kit system in all branch libraries. The assistive system enables hearing impaired readers to use library resources in a convenient and friendly environment, thereby fostering a reading atmosphere.
The induction loop kit system is easy to operate. By simply using the handset, hearing impaired people can obtain the maximum intelligibility in the conversation between the library staff through the amplifier of the system. People with T-coil hearing aids can place the handset directly against their hearing aids for pairing. The system magnetically transfers the voice of library staff into the hearing aids, allowing the users to have a clear hearing experience.
In order to familiarize the library staff with the use of the system, the Macao Public Library provided training sessions conducted by the system supplier, which covered assembly demonstrations, volume adjustment, voice input and output, advantages of different accessories and other details, giving them a deeper understanding of the readers' needs and providing quality library services. For information about the library services, please contact the Macao Public Library through tel. no. 2837 7117 during counter opening hours, visit the Macao Public Library's website at www.library.gov.mo, or refer to the mobile application "My Library".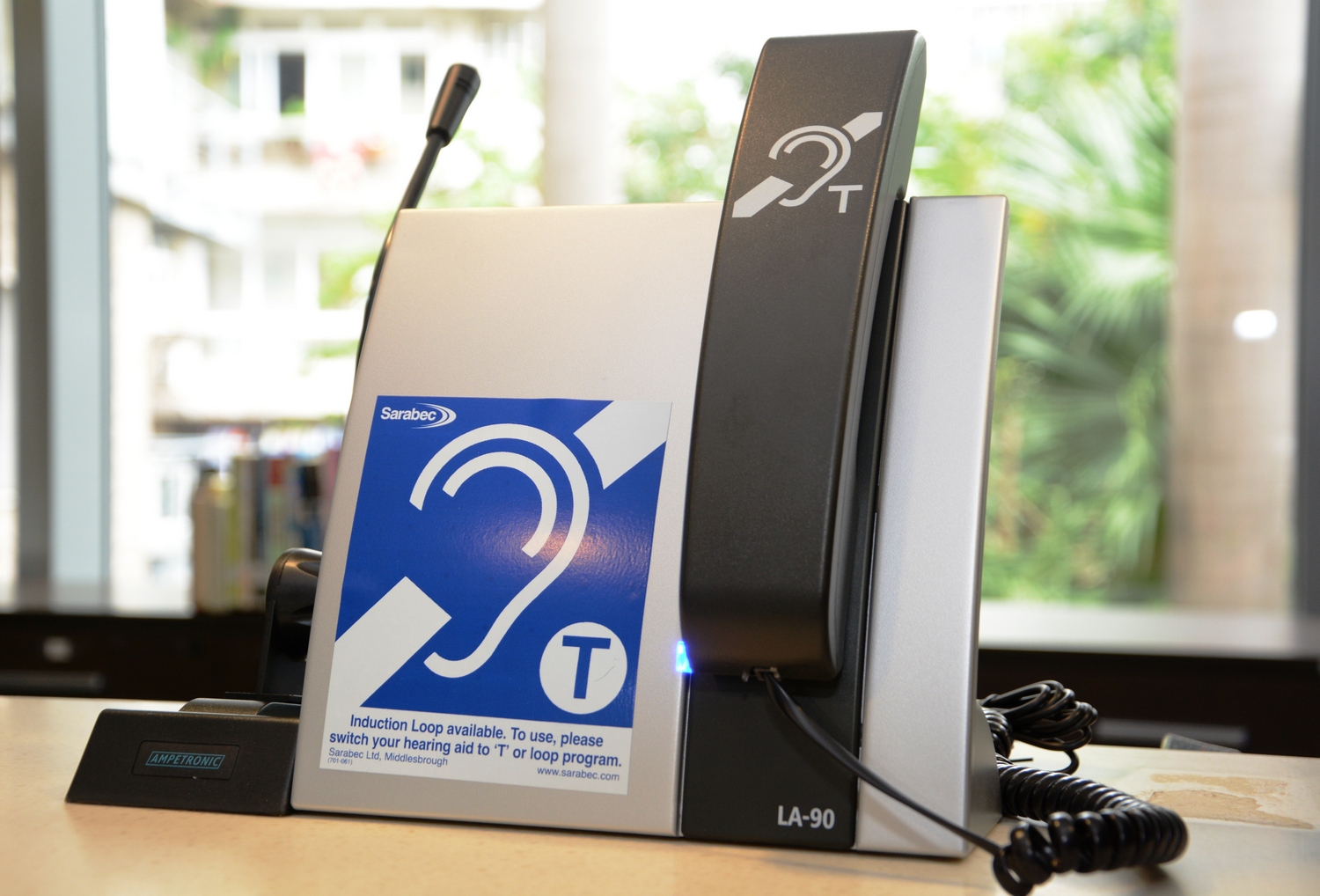 An induction loop kit system is now been used in all branch libraries of the Cultural Affairs Bureau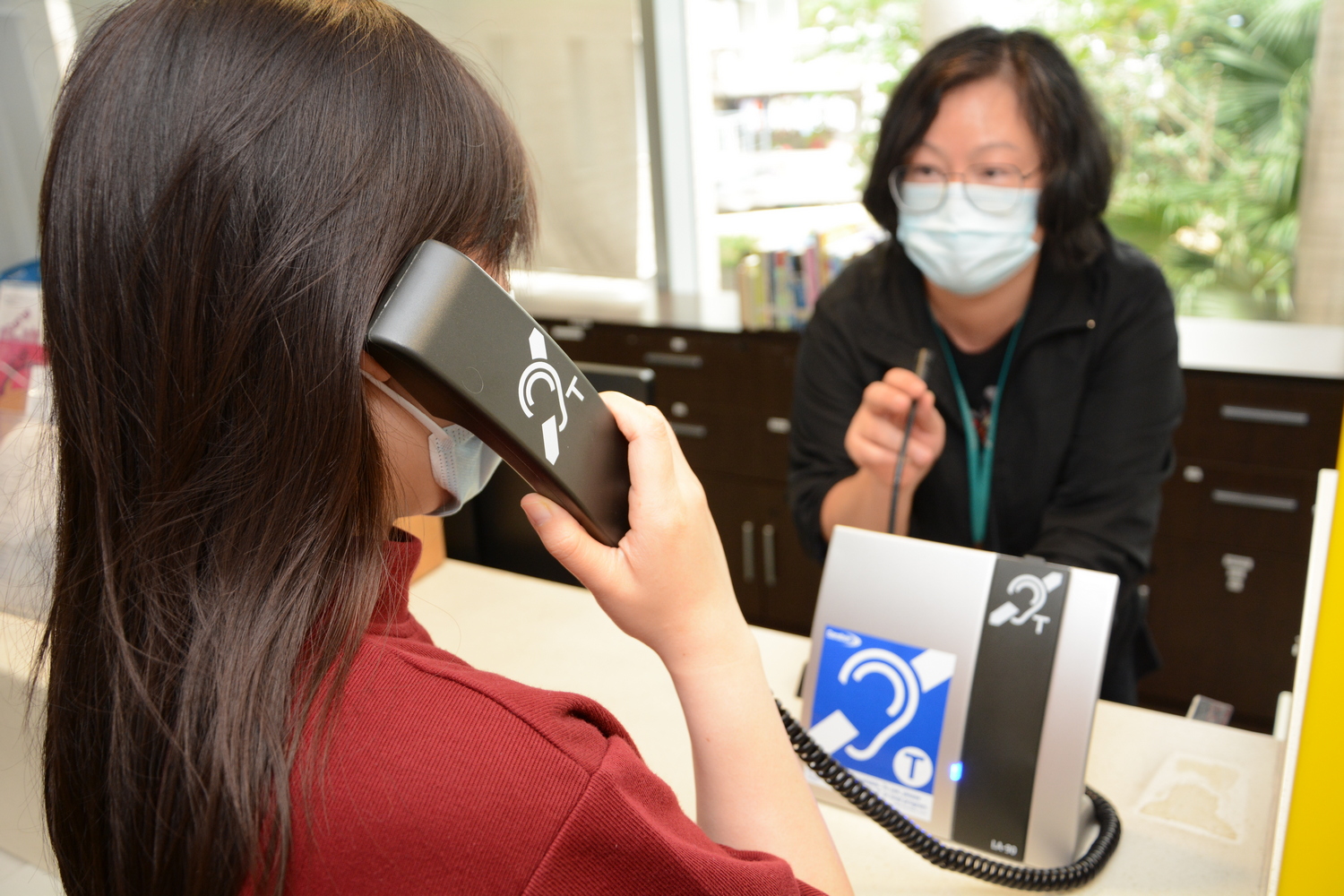 By simply using the handset, hearing impaired people can obtain the maximum intelligibility in the conversation between the library staff through the amplifier of the system